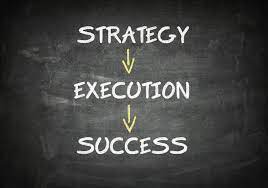 With the DADA Charter the following Strategic Plan will drive our advocacy:
DADA's STRATEGIC PLAN 2021 AND BEYOND is developed as a work plan of issues to advocate on in accordance with its charter: seeking Darebin Council's engagement on these issues and supporting the Darebin community.
Planning
Equity of planning outcomes – DADA sees a lack of equity in planning outcomes across Darebin and wants Darebin Council to work towards greater alignment.
Rezoning of planning – DADA would like to see an increase in the NRZ to ensure the liveability of Darebin.
Open spaces in Darebin
The impact of spaces lost in development – DADA seeks an assessment by Darebin Council of its management of open spaces and to ensure no further public open spaces are lost to inappropriate development.
How open spaces are utilised – DADA like to see an open space charter to guide strategic use of open space across Darebin to ensure no open spaces are lost.
Environment
Loss of trees and tree protection – DADA would see no further trees lost to development, no inappropriate replacement of trees and greater protection of trees on private property.
Heat mitigation – DADA would see Darebin Council update the heat mitigation strategy to respond to the increase of heat in Darebin due to development.
Preston Market
Heritage Outcomes – DADA seeks to be updated on this process and seeks access to information around this process.
FOI of documents – DADA will pursue an FOI process in order to obtain relevant material to shed light on the Darebin Council's management of the Preston Market planning application and other key documents.
Housing
Affordable and Social – There is a significant lack of social and affordable* housing in Darebin and DADA would seek to work to highlight how Darebin Council planning processes contribute to this.
Lack of three-bedroom properties – There is a severe lack of three-bedroom properties in new developments in Darebin and Darebin Council should address this through the planning processes.
*Affordable and Social as defined by Darebin Housing policy